Mining and Exploration Licence Renewals
SGM mining licence MIN5260 has been renewed for 15 years to 30 May 2035.
– A condition has been included to preclude open pit mining of "Big Hill" (area shown in map below).
SGM exploration licence EL3008 has been extended for 2 years to 20 June 2020.
– EL3008 is from Stawell to Rupanyup.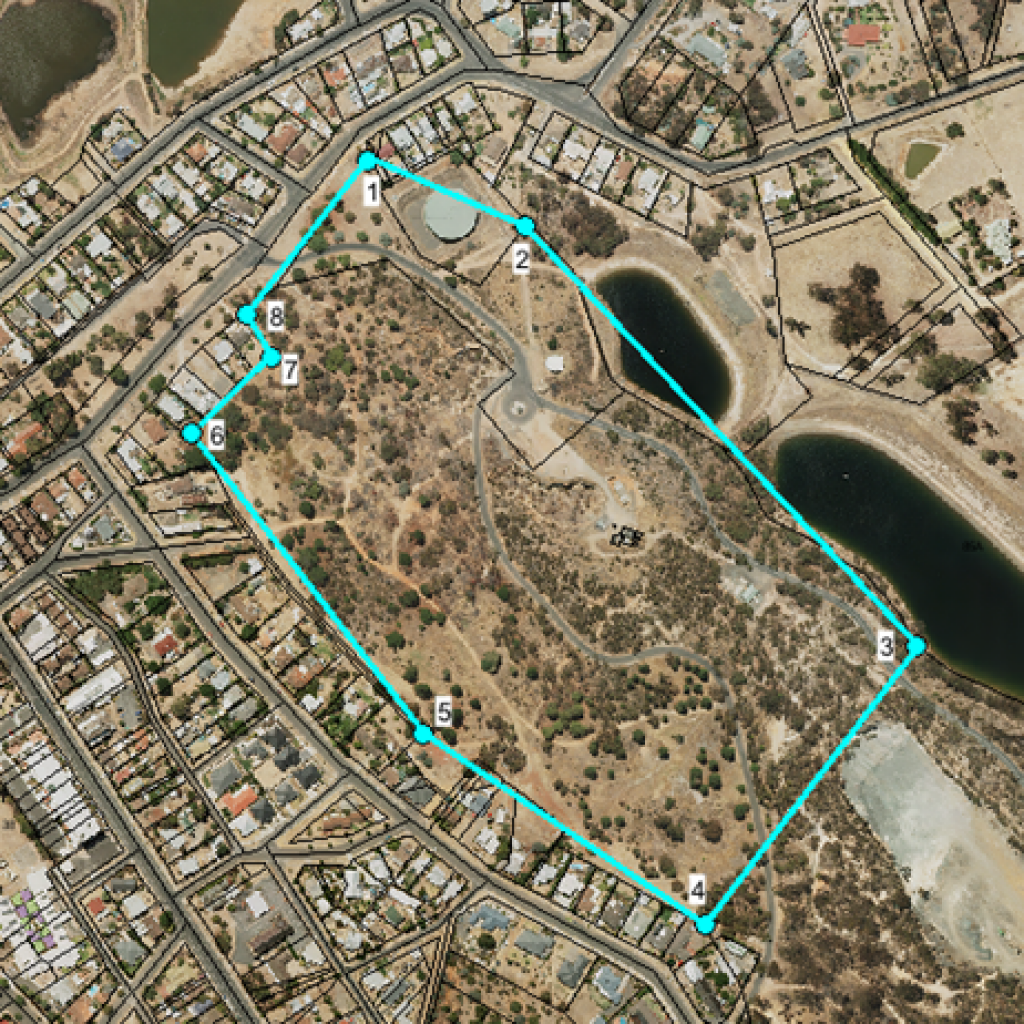 Davis Pit Rehabilitation
Since the renewal of the mining licence precludes open cut mining on Big Hill rehabilitation works are being progressed to backfill the Davis Pit. Progressing of the conceptual rehabilitation plan to a final design includes:
– Material types for backfill and stability
– Hydrology/run-off design
– Vegetation design
– Consultation with the landowner on the final design.
Key Site Activities/Updates
Recruitment
The workforce has increased to 120 people, and is expected to increase to 150 people by mid-2019.
Mill Refurbishment
Demolition of the carbon-in-leach tanks, honert secondary screen structure, and replacement of steel works in the Ball Mill area. Engineering works have advanced with piping, designing the honert screen structure, crusher and conveyance requirements. The new carbon-in-leach tanks are expected to arrive in mid-November in preparation for rebuilding the mill.
TSF2 Lift
Construction of the stage 9B lift commenced in September 2018. The lift will raise the current embankment height by 0.80m, providing a further 18 months of capacity to June 2020. The lift is expected to be completed by mid-December.
Mine Production Update
– While developing and preparing the new areas of the underground mine on the East Flank for production SGM will be revisiting some old areas to assist with feeding the mill in the beginning of start-up.
– Current plans are to recommence production blasting activities in mid-November 2018.
– The immediate production work program is focussing on the West Flank starting at a depth of 1045m below ground.
– The target for commission of the mill is January and subject to the success of commission SGM will begin processing ore, with gold production shortly thereafter.
Underground Development Update
– SGM has been undertaking development since April 2018, to access the resource on the Eastern Flank for production.
– Development tunnels are being created at levels 265, 343 and 405 to access the eastern flank orebodies Bengal, Moray and Vincent.
– Since development started in April, a total of 331.5m has been developed.
– Production of the eastern flank orebodies is expected to begin in March 2019.